Transform your Wholesale Distribution Business Using Mobile ERP

Transform your Wholesale Distribution Business Using Mobile ERP
In the dynamic landscape of wholesale distribution, technological innovation is critical for maintaining a competitive edge. NetSuite's mobile-friendly enterprise resource planning (ERP) solution offers those in wholesale distribution access to a tailored platform, enabling them to operate more accurately and efficiently than ever before.
Mobile-friendly ERP is a specialized software that operates seamlessly on mobile devices. This mobility is especially advantageous for wholesale distributors and manufacturers needing immediate access to data and applications while moving, in the warehouse, or shop floor. The software's tailored features make it a strategic asset for distributors seeking enhanced capabilities.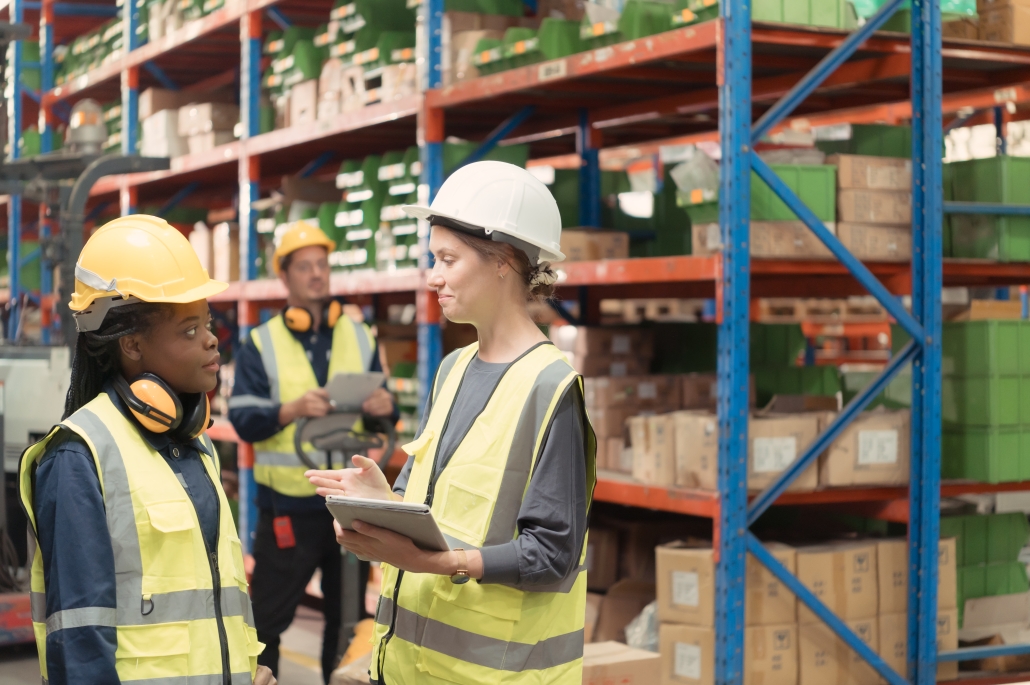 Benefits of using a Mobile ERP as a Wholesale Distributor
A mobile ERP tool can help take your business to the next level, thanks to its many benefits including:
Increased Efficiency and Improved Visibility
Mobile ERP can help businesses streamline operations and improve efficiency from the back office to the loading dock. Warehouse or shop floor employees can utilize an ERP system on tablets or mobile devices, and easily gain access to order information, bin locations, shipping notifications, assembly instructions, and more. As manufactured parts are completed, inventory decreases or outbound deliveries are picked up, the back office can see this information in real-time and respond accordingly.
These features allow manufacturing distribution companies to operate on a single platform from anywhere. This provides increased visibility to track products, pending orders, and customer status, aiding in better decision-making and improved profits.
Enhanced Collaboration
Mobile ERP can also improve and streamline collaboration among team members regardless of their location. Individuals can share information and documents and work on projects together in real-time. This helps improve communication and allows teams to accomplish tasks more quickly and efficiently.
Case in point: When the sales team closes a deal, with a mobile-friendly ERP system, your team can instantly be notified of the order, the details, where the parts are located, and more. The order status can be updated by the warehouse employees using their mobile devices, and a confirmation email can immediately be sent to the customer. When utilizing a mobile ERP, collaboration across departments, locations, and even countries becomes more seamless than ever.
Increased Inventory Accuracy
Proper inventory management is the backbone of any manufacturing or distribution business. A mobile ERP can help track inventory levels in real-time, providing businesses with improved visibility into how much of each product or part is in stock. By avoiding stockouts or excess inventory, organizations can be leaner and more profitable. Features like barcode scanning can further maximize operational efficiency. RF Smart, a leading provider of mobile barcode scanning, for example, can help companies optimize their warehouse operations, from labeling and barcoding to cycle counting and advanced picking. 
Enhanced Customer Service
White glove customer service is essential for creating repeat customers, word-of-mouth referrals and ultimately growing the revenue engine. A mobile ERP system can help provide better customer service by equipping sales, customer support, and warehouse teams with the customer information they need when they need it. When a sales agent answers a phone call, they can instantly access that customer's historical information and order history. When a shipping provider picks up a shipment from the warehouse, that customer can be notified of the progress of the order. This creates a company-wide cohesive customer experience, promoting loyalty and positive word-of-mouth recommendations.
Reduced Costs
Mobile ERP can help reduce costs by automating many business processes. For example, a mobile ERP system can simplify order processing and customer communications, reordering parts when a certain threshold is met or automating dunning processes. By eliminating manual tasks, mobile ERP empowers wholesale businesses to run more efficiently and cost-effectively, ultimately leading to improved profitability.
Mobile ERP Systems Offer 360-Degree Business Software
Apart from functions specific to the wholesale distribution and manufacturing industries, mobile ERP systems, like the ones offered by NetSuite, provide organizations with a full business solution on a single platform. Daily business functions such as marketing, sales, sourcing, and more can be done using a mobile-friendly ERP such as:
Marketing: Access to real-time metrics and comprehensive data to drive engagement with current customers and new market expansion.
Sales: Unparalleled efficiency and visibility from lead to close to support a sales effort that's second to none.
Orders: Ability to accept orders everywhere (online, offline, EDI, and more) and fast-tracking order-to-cash.
Sourcing: Ultimate control over procure-to-pay processes to improve supplier relationships, transparency, and forecasting.
Warehouse: Warehouse Management System (WMS) functionality reduces overhead and cycle times while increasing inventory turns and on-time delivery rates.
Wholesale distributors must adapt to rapid and significant change and stay agile to remain competitive. With a mobile-friendly ERP system, distributors can have real-time visibility across their organization, allowing them to know their operations like never before. Plus, the easy sharing of information and real-time collaboration with team members ensures smoother communication, faster project completion, and enhanced customer service.
The post Transform your Wholesale Distribution Business Using Mobile ERP appeared first on ERP News.